Dear Censored,
Hot Pro-life Nigerian Scientist,
Shes onto something!
This has attracted wealthy donors from western nations, organizations and private foundations who have assumed the role of helper and deliverer. While some donors have good intentions, there are other western "progressive" donors whose gifts to Africa are often attached to their ideology of sexual liberation. These are the ideological neo-colonial masters of the 21st century who aggressively push into Africa their views on contraception, population control, sexualisation of children, feminism, homosexuality and abortion.
https://www.instagram.com/obianuju.ekeocha/?hl=en
https://www.youtube.com/user/COLAfrica/videos
https://twitter.com/obianuju?ref_src=twsrc%5Egoogle%7Ctwcamp%5Eserp%7Ctwgr%5Eauthor
Dear Censored,
MillionDollarExtreme – TWAT – Sunnshiney Day by The Funn Kidz
Song request love
-Bill
Dear Censored,
Hard liquor does not re-ferment when it gets older. Fermentation stops when beer or wine gets so alcoholic that it kills the yeast. Then that gets distilled into hard liquor—making for an even higher ABV. Yeast can't live in that amount of alcohol. The queer made that re-fermentation story up whole cloth.
Sincerely,
-Joe
Dear Censored,
n the last live episode you guys were talking about Biden when he contributes the  women against violence act  to the "boyfriend loophole". I have no idea what the women against violence act is about but They are two different things. The "Boyfriend loophole" is already a major federal felony it's actual name is a "straw purchase" its when the girlfriend with no felonies buys a gun and gives it to the boyfriend or anyone who's a felon. You have to take an oath on the background check saying you are not going to do that and you're specifically buying it for yourself. The left always tried to act like there's not laws in place to stop this but there is and has been since I bought my first gun 12 yrs ago.  Anyway, I want to urge you when move to a red state you buy yourself an AR15 and a Glock 19 or 17 then take tactical classes with some former special operations guy. It's like boxing but more fun and less physically demanding. I can give you info on good gear if u need it. 
Good luck!

-Tanner
Dear Censored,
" Big Fuckin TIts"! Should be a tshirt.
-Big
Dear Censored,
Scott Peterson was a piece of shit for the way he treated his wife but he doesn't deserve to go to jail for murder because I think there's a chance he didn't do it. There were multiple witnesses that seen her walking the next morning which if it is true would make their timeline impossible meaning he couldn't have killed her the police chose to omit those witnesses from the report because it didn't go along with their narrative. Also the cement was a coincidence and investigator found the area where he had done repair work in his driveway. This was also omitted from the reports because it didn't fit the narrative. Also, he was lying to the girl he was having an affair with telling her that his wife had died weeks before. Then his wife was murdered. This to me is like cosmic justice. Imagine lying to someone that your wife died just to get a sympathy fuck and then your wife gets murdered and you get blamed for the murder. I'm sorry but that's fucking hilarious. Not that she died but that he got blamed. Anyways they think while she was out on her walk she came across some guys robbing a house and threaten to call the police on them they followed her home and then killed her.
-Mike
Dear Censored,
ere's a good jam I'm sure you already heard before;
PS; I'm drinking a two four of Molson Export while writing you this email. 
Thanks a lot! 
Sincerely, 

-Lew
Dear Censored,
He's a weird indie Australian musician, I'm pretty positive that the Joker movie stole the dancing from this music video: 
Love you guys like a fags loves wieners, peace out homos
-Johnny
Dear Censored,
Tommy Ca$h, super weird, super funny videos, and pretty fringe. Thought it might be right up Gavin's alley. 
-Bill

Dear Censored,

You wondered how they do it and it's just as dumb as you thought.
-Reese
Dear Censored,
Dear Censored,
Isn't this bio just lovely? It's amazing seeing women who are proud of something that should be taken very much seriously and not giving a damn about the ramifications of their actions. Abortions shouldn't be illegal and women should take birth control if they don't intend on having a baby soon but the flagrant disregard with abortion like it's just popping a pill is insane but excuse me for being empathetic towards life and bringing it into this world.                                         
-Dakota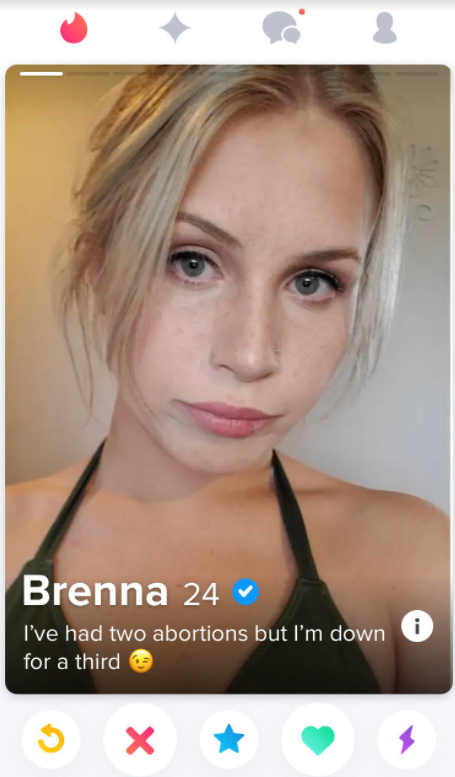 Dear Censored,
Have you seen this new woke cia commercial?  It's absolutely horseshit.
https://mobile.twitter.com/aishaismad/status/1388963034274701316

-Will 
Dear Censored,
I'm recently married and your advice to watch your wife's stupid reality show garbage to increase intimacy works!  
The most recent show we watch is Indian Matchmaker, and it takes every ounce of my being to not turn the show off when girls like Aparna are opening their retarded mouths.
Girls like this remind me why I love being married and that is great to not have to go on dates with girls who are so feminist and independent that it's just off-putting and revolting.

Cheers,
-Ben
Dear Censored,
Apparently this is a picture of the head of the World Economic Forum.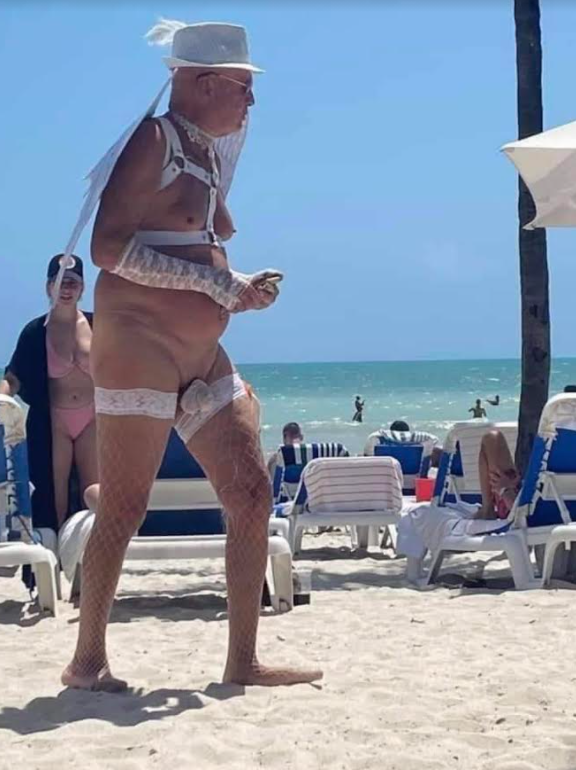 Dear Censored,
President biden is loosely based on Dr. Steve Brule. It's a 4 year segment this kinda shit:

Dear Censored,
"My pronouns are thee, they"HTF do you even use that in a sentence when referring to someone?
"Thee supreme lunatic of tiktok"… maybe?
-Kevin
https://odysee.com/@ItsAGundam:8/tiktoker-is-kicked-out-of-home-hilarity:2
Dear Censored,
Pastor Artur Pawlowski, who on Apr 5 famously ejected police and by-law officers from his church when they appeared during an Easter weekend service, has had a a warrant issued .granting authorities to use reasonable force as they consider appropriate to gain access .
It was The Alberta Health Services (AHS), who filed for the warrant.
In part, the warrant reads;
"..if law enforcement has any "reasonable grounds" to believe Pawlowski or someone else has violated the court order, they are authorized to immediately "arrest that person, restrain him or her, and bring him or her before a Justice of the Court of the Queen's Bench to show cause why he or she should not be held in contempt of Court."
Unfortunately for Alberta Health Services, word spread about the warrant prior to Pastor Pawlowsk's next church service.
So many people showed up in support of the pastor, that they spilled out across the front lawn and into the street.
Officers that were on site, chose to do nothing.Of the police vehicles that were positioned in various locations a block or two away, one decided to hand out speeding tickets in a playground zone approaching the church.
I witnessed only one ticket issued.
Here's a short clip.
*The cowbells you hear in the background are from the 4-plex next door to the church which the LGBTQ have occupied and draped with pride flags in an attempt to harass church goers.   Thankfully, within a short time, their feeble arms gave out and so did the bell ringing.As my wife often says now; "Thank you for my service"
—
-Kevin
Dear Censored,
Its an old chinese secret by now, but here is an oscar worthy blackting performance.
https://www.youtube.com/watch?v=6B7ToJoqGpg&ab_channel=GoodwinTV
video drop at 0:46.
I want to eat the poo poo with my heels on.

-Tomer